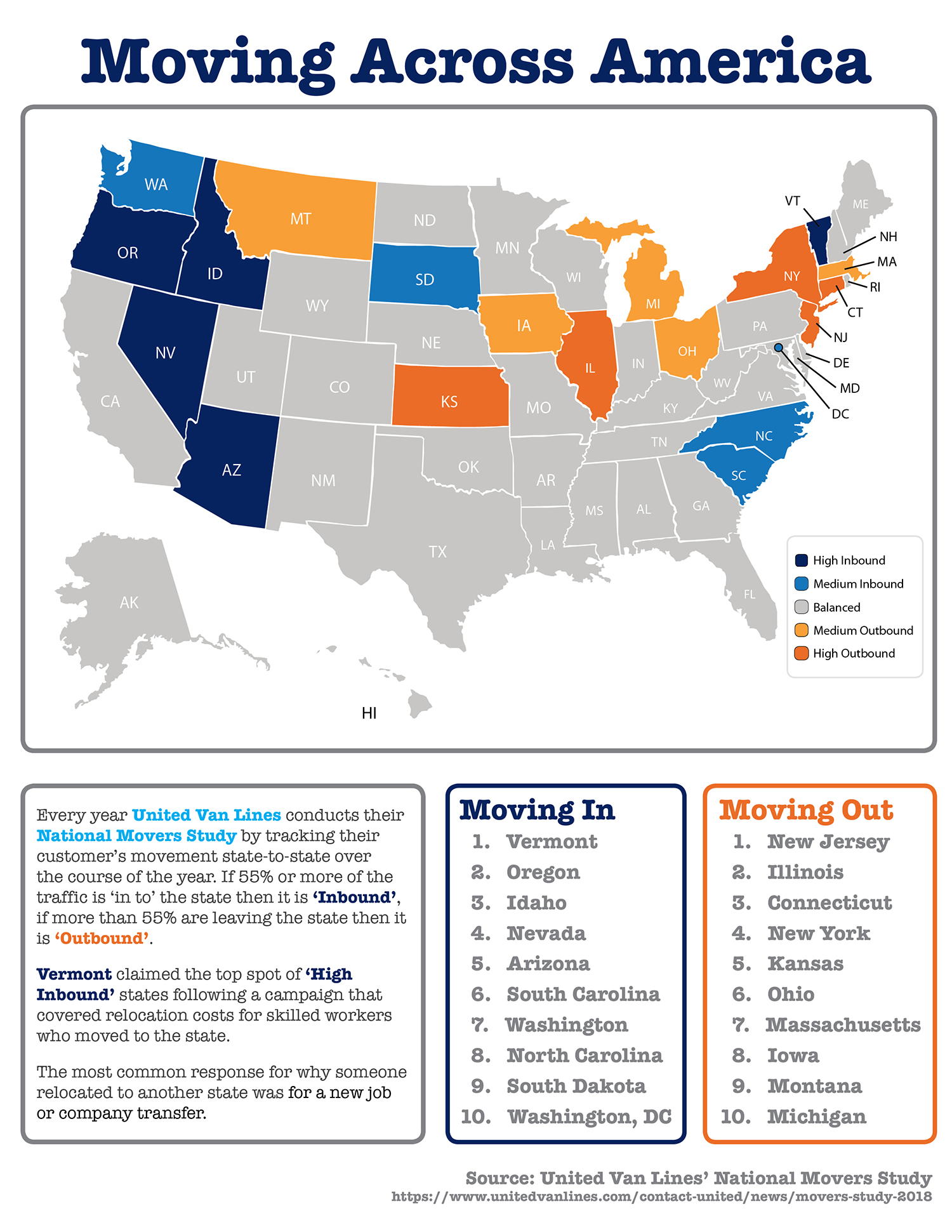 Some Highlights:
Every year United Van Lines conducts their National Movers Study by tracking their customer's movement state-to-state over the course of the year.
Vermont claimed the top spot of states with the highest percentage of inbound residents following a campaign that covered relocation costs for skilled workers who moved to the state.
The most common response for why someone relocated to another state was for a new job or company transfer.
Call Teresa Ryan at 630-276-7575 today, for your home buying and selling needs in Naperville and the western Suburds of Chicago.
Subscribe to our YouTube Channel for real estate insights, updates and news!
http://bit.ly/RHGChannel
Join us on social:
Facebook: https://www.facebook.com/RyanHillGroup/
Twitter: https://twitter.com/ryanhillgroup
Instagram: https://www.instagram.com/ryanhillgroup/